M'athchomaroon! The Dothraki way of saying hi, this word—which can also be shortened to M'ach! or M'ath!
Guess how many people talk about this fictional language of the popular book series of Game of Thrones?
Unfortunately, there are no official statistics on the Dothraki language so even we don't know the answer 🙁 However another fictional language Valyrian (as well as Game of Thrones creation) has courses on popular online learning platform Duolingo and to date, 1.2 million learners have started the course. It is particularly popular in the UK, where 100,000 people have signed up to study it — more than can speak traditional languages like Irish and Scottish Gaelic, according to Duolingo.
Today is all about foreign languages as being social beings is what humanity is at its core. And we do believe all of you have wished to learn some foreign language but never found a time. As Friedrich Nietzsche said, "He who speaks a bit of a foreign language has more delight in it than he who speaks it well; pleasure goes along with superficial knowledge."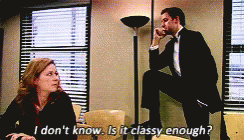 So for today, you will need:
Think of a language that sounds awesome to you.
Imagine yourself being a native in that country.
Think of how your life would be if you were born there and what would you do.
Learn to say 3 sentences about what all you would be/do in that language.
Practice how to correctly pronounce the sentences until it sounds good to you.
There are more tips on how to learn a new language in six months by Chris Lonsdale. Everything is possible \(*゚∀゚*)/