Oh hello! Do you feel the madness in the air?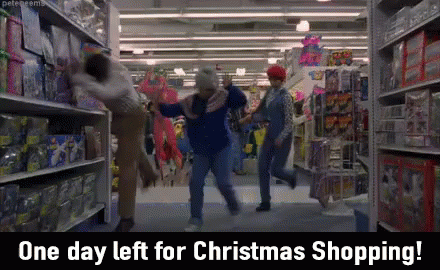 Don't forget that for most of us it is not at all about the presents!
"The only present that I want this Christmas is to see your smile so that I can remember that every day is Christmas with you."
― Anthony T. Hincks
So for today you will need:
1) Stop spending money on unnecessary stuff.
2) Delete online shopping apps from your phone (Amazon for example).
3) Think of how much money you could save if you manage to avoid impulse buying.
4) Try to see that maybe you don't feel that bad and want to continue.